ABOUT US



Pickles n' Tickles

w
as founded in 2008 by Sherri Russell, MSW, CMHS, CIMI. She has over 25 years experience working in the field of Child Development with infants, children and their families through Early Intervention, Child Welfare, and Early Childhood Education. Sherri has a Master's Degree in Social Work with an emphasis on Children, Youth and Families and Administration, a Bachelor's Degree in Child Development with a specialized option as a Child Mental Health Specialist, an Associates of Science Degree in Early Childhood Education, and is a Certified Infant Massage Instructor, CIMI. She authored a thesis entitled, Early Intervention: Improved Developmental Outcomes of Prenatally Drug-Exposed Infants which explored early intervention services among an intensive day drug treatment program for pregnant and parenting women and their children ages 0-3 years. Additional research has focused on typical and atypical infant development, bonding and attachment, the importance of play, and early identification of autism among infants.

PROVIDERS WITH
Pickles n' Tickles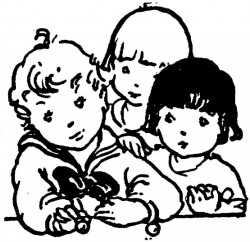 Pickles n' Tickles Celebrating Pregnancy Parenting & Childhood
Our team is comprised of
knowledgeable and highly skilled professionals dedicated to Early Intervention.

Each Provider is hand chosen; made up of compassionate and understanding individuals who relate well to young children and their families.

They are licensed, certified, and/or meet guidelines for Early Start providers in accordance with California Title 17 Regulations.


Our Early Intervention Team Includes

·
Child Development Specialists/
Early Intervention Specialist
·
Occupational Therapists
·
Physical Therapists
·
Speech - Language Pathologists
·
Social Workers