OUR PHILOSOPHY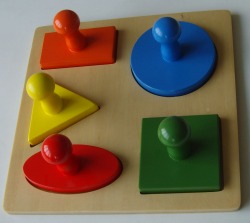 The goal of Pickles n' Tickles' Infant Development Program is to support and strengthen parent's confidence and competence in promoting your child's learning and development through activities you enjoy doing together.

We collaborate with your family and other providers in the planning, delivering, assessment and evaluation of services to assure coordinated service delivery.
---
LEARN MORE ABOUT Pickles n' Tickles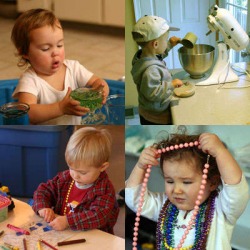 Each child has unique and individual needs, and learns best through everyday experiences in their natural environment with people they love & when learning is fun!

Learning in routine everyday activities allows your baby more opportunities to use and practice new skills. Your child's social and emotional development is the foundation to overall success and learning!
---
Natural Environment
We feel the location of services is important for the child's success in acquiring new skills and generalizing skills to other situations. We believe children learn best in their natural environment while having multiple opportunities to practice new skills.

Parents are the Experts
Services are family-centered and individualized based upon the child and family needs. Parents know their child best. We believe that you, as the parent/caretaker are the most important factor in your child's development. We recognize that you are the expert on your child's development, and we trust your judgments, observations, and ability to determine your family's service needs. We realize that you will be more involved in the learning process when your parenting skills and abilities are recognized and supported. You are your child's first and best teacher! We believe infants and toddlers will develop to their fullest potential when parents receive coaching, modeling, and support. Parents are instrumental in carrying on learning throughout the week to promote their child's growth and development.

Family Values & Culture Respected
Your family's values are respected; we start with your agenda, concerns and priorities. We are flexible with our services, and recognize family priorities, values, individual, and cultural differences. As guests in the family home, we keep the family's daily routines in mind without trying to impose changes on the family that have not been requested.

Focus of Services
We are flexible with the focus of our services and recognize your family's priorities and individual differences. The focus of services is on supporting and strengthening parents' abilities to promote learning through fun, play, and enjoyable everyday activities! We strive to enhance your ability to support and maximize your child's potential for growth and development. Services and activies revolve around your child's interests and your everyday family activities. We believe children play, engage, and focus longer with activities and people they enjoy, which gives them more practice and learning opportunities through fun times.